COMMUNITY HEALTH CENTER OF BUFFALO, INC.
community health center of buffalo, inc.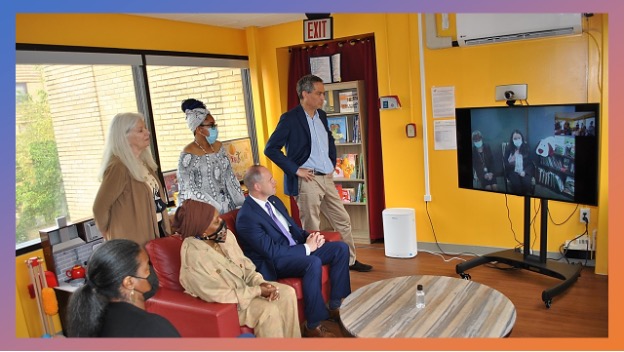 In 2021, the Osborne Association https://www.osborneny.org/ and the Community Health Center of Buffalo, Inc. celebrated the launch of the FamilyWorks Buffalo Video Teleconferencing Program located on the second floor of CHCB, Inc.'s 34 Benwood Ave. facility.
FamilyWorks Buffalo (FWB) is an enrichment, leadership, and relationship-building program for parents, children, and families affected by incarceration in Western New York. Created by the Osborne Association, FWB provides free video visits for families of incarcerated individuals, with video links provided by the New York State Department of Correctional Services in 11 New York State prisons.
For many children with incarcerated parents who are often housed far from home, the cost and distance to visit in-person can be insurmountable or make visiting rare. Relationships with family play an integral role in the reintegration process for those who are coming home, and also provide children with a viable, sustainable connection despite their separation.
Critical funding for FamilyWorks Buffalo, including a most recent $180,000 grant, has been provided thanks to the leadership and support of New York State Senator Tim Kennedy (D-Buffalo).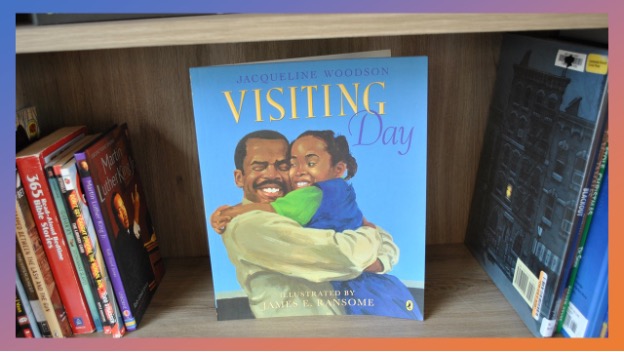 "The profound emotional impact on children of incarcerated adults can often be overlooked," said Senator Kennedy. "It is critical that we do all that we can to ease the stress imposed on children and families affected by incarceration, including by expanding opportunities to communicate in a family-like setting with parents. Children of incarcerated adults should not be forgotten. They should be given every opportunity to thrive, succeed, and build important familial relationships, and with these tools, they can. With this renewed funding, I'm proud that we are providing these families with the resources they need to come out of a traumatic experience with their bonds strengthened."
FamilyWorks Buffalo builds upon Osborne's decades of experience. The organization was founded in 1933, and designs, implements, and advocates for solutions that address the damage caused by crime and incarceration. Their work creates opportunities for more than 12,000 individuals every year who have been affected by the criminal justice system, helping them to lead meaningful lives with accountability and self-determination. The organization has a presence in New York City courts, Rikers Island jails, 30 New York State prisons, as well as community sites in Buffalo, New York City and the Hudson Valley.
For more information regarding the FamilyWorks Buffalo Program, contact Dior Lindsey, Program Coordinator, Children Youth Services, The Osborne Association at (929) 239-5943.