CHCB, Inc. Chief Executive Officer to Participate in 'Healing and Rebuilding After Hate' Conversation
Live-Streamed at 2:05 PM Today, Thurs., Sept. 15, 2022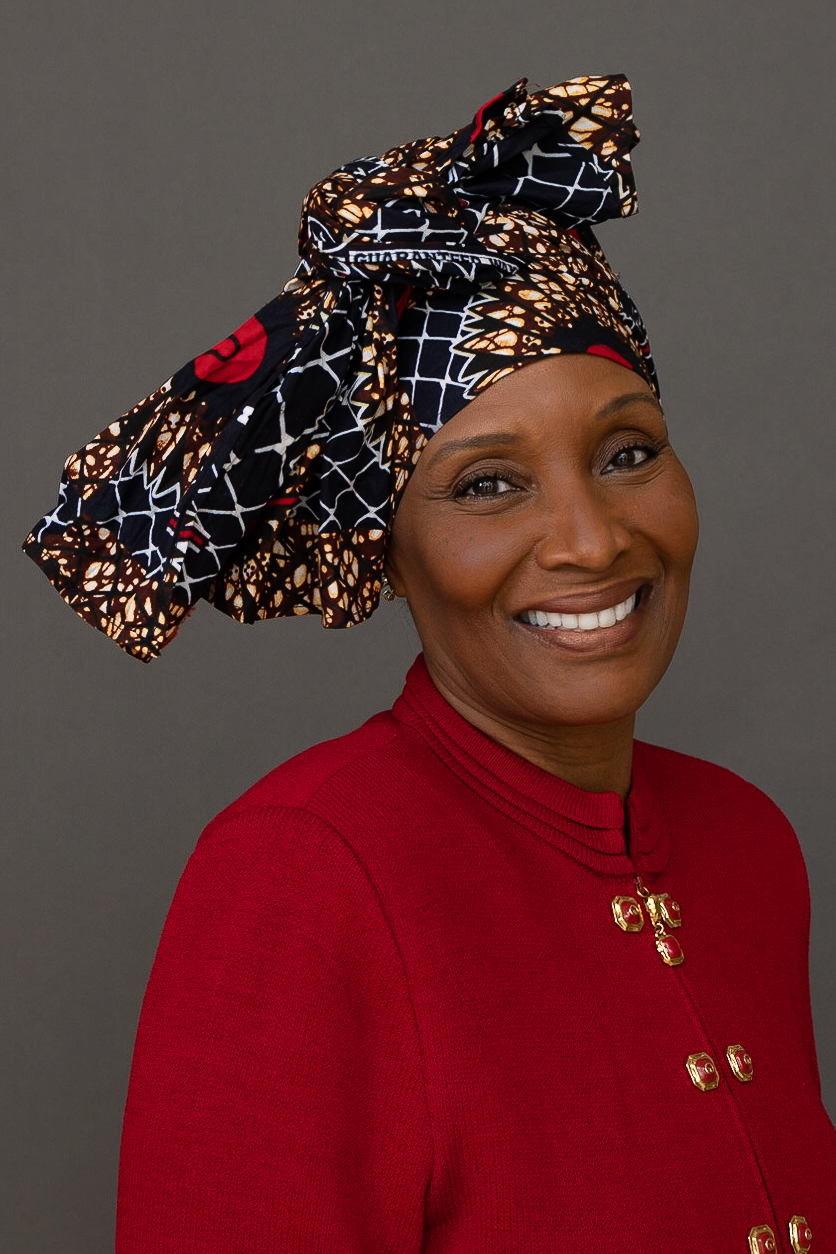 Dr. LaVonne E. Ansari, Chief Executive Officer and Executive Director, Community Health Center of Buffalo, Inc. has been invited to participate as a panelist in the United We Stand Summit https://unitedwestand.gov/ to be held today, Thurs., Sept. 15, 2022 in the White House East Room.
President Biden is hosting the Summit "to counter the destructive effects of hate-fueled violence on our democracy and public safety, mobilize diverse sectors of society and communities across the country to these dangers, and put forward a shared, inclusive, bipartisan vision for a more united America."
Recognized for her decades-long efforts as a tireless champion for the people of Buffalo, and for her ongoing community response leadership following the 5/14 massacre at the Tops Supermarket, Dr. Ansari will participate in a panel discussion entitled "Healing and Rebuilding After Hate" from 2:05 PM to 2:40 PM.  The Summit will be live streamed on the White House website. https://www.whitehouse.gov/
In specific, Dr. Ansari will address unique challenges faced by the Buffalo community related to the 5/14 tragedy, in addition to ongoing efforts to address systemic discrimination and inequity to build a more equitable, more united community.
The session will moderated by Eboo Patel, Founder and President of Interfaith America; and also include remarks from fellow panelists Phi Nguyen, Executive Director of Asian Americans Advancing Justice-Atlanta; Idalhí Huizar-Mendoza, Director of the El Paso United Family Resiliency Center; and Maggie Feinstein, Executive Director of the 10.27 Healing Partnership Pittsburgh.
Together, Dr. Ansari and her fellow panelists will speak to an audience of 230 community leaders from across the country who are active in their communities to confront hate and extremism, and advance unity through bridge building and service. Attendees will include elected leaders, faith leaders, community advocates, civil rights organizations, law enforcement officials, and survivors of hate-fueled violence.
United We Stand Summit Agenda
10:00am
American Voices: United We Stand
Welcoming Remarks by Vice President Kamala Harris
Introduced by Brandon Wolf
Moment of Silence
Faith leaders Rev. Eric S. C. Manning, Rabbi Charlie Cytron-Walker,
Ms. Mandeep Kaur, and Imam Osama Salah Hassan whose houses of worship have been attacked, alongside Rev. Dr. Walter Kim who will preside over a moment of silence to honor the lives lost.
Prelude by Ana Navarro
Summit Master of Ceremony
American Voices: Civil Rights Leaders on the Crisis we Face
The State of Hate-Fueled Violence in America
Expert presentation by Dr. Cynthia Miller-Idriss and Bill Braniff.
Exiting Hate
Lisa Ling interviews Christian Picciolini.
Healing the Soul of the Nation: Stories of Survivors
Lisa Ling in conversation with survivors of hate-fueled violence: Dawn Collins, Vilma Kari, Joseph Borgen, Rais Bhuiyan, Pardeep Kaleka, and Mayra Alvear.
Lunch
Federal Initiatives to Address Hate-Fueled Violence
Ambassador Susan Rice moderates a conversation with agency heads Alejandro Mayorkas, Merrick Garland, Michael Smith, and Shelly Lowe to discuss new federal commitments.
Local Solutions for Unity and Healing
Local leaders from Buffalo, El Paso, Pittsburgh, and Atlanta will discuss how their communities are recovering and rebuilding after hate-fueled violence. Moderated by Eboo Patel joined by Dr. LaVonne Ansari, Phi Nguyen, Idalhí Huizar-Mendoza, and Maggie Feinstein.
Remarks by Arthur Brooks
Video address on the power of national unity.
Bridging Divides: A Bipartisan Armchair Conversation
Mayor Keisha Lance Bottoms moderates a discussion on efforts to prevent hate-fueled violence and build unity at the community level with Mayor David Holt, Mayor John Giles, Mayor Todd Gloria, and Mayor Sharon Weston Broome.
American Voices: Conversations Across Differences
National Address by President Joseph R. Biden, Jr.
Introduced by Susan Bro
Honoring Uniters
The White House will honor Uniters – everyday heroes from across America doing extraordinary work to stand together against hate, build bridges, and heal divides in their communities.
Closing Performance
The Summit will be live streamed on the White House website