Community Health Center of Buffalo, Inc.
community health center of buffalo, inc.
Community Health Center of Buffalo, Inc. Satellite Primary Care Services and Physical Therapy
At Westminster Commons, 419 Monroe St., Buffalo
The Buffalo Federation of Neighborhood Centers (BFNC) vision of a modern and thriving senior community – with an assist from the Community Health Center of Buffalo, Inc. — is now a reality! 
Reimagined as "Westminster Commons," the new housing community located at 419 Monroe St. in east Buffalo features a newly constructed apartment building with 84 affordable apartments and a renovated historic Westminster Settlement House with Primary Care and Physical Therapy services provided by CHCB, Inc. for residents of Westminster Commons and the Buffalo Community.
Located on the ground floor, CHCB, Inc. is operating a primary care services clinic where the settlement house used to have a bowling alley. CHCB, Inc.'s satellite clinic is down the hall from the Evans Bank branch office, and features three exam rooms, a doctor's office, a nurse's station, a waiting room and bathrooms.
In addition, a new CHCB, Inc. Physical Therapy facility is located on the second floor in renovated space that formerly served as the Settlement House gym.
"We are excited to be a part of the Buffalo Federation of Neighborhood Centers' vision for delivering community services," said Dr. LaVonne Ansari, Chief Executive Officer of the Community Health Center of Buffalo, Inc. "As a federally qualified health center, we are dedicated to stabilizing the health and wellbeing of underserved communities.  Our partnership is what community-based healthcare is all about – meeting people where they are and delivering services where people live.  Congratulations to the BFNC team and their leadership for accepting greater responsibility for supporting communities who need them the most."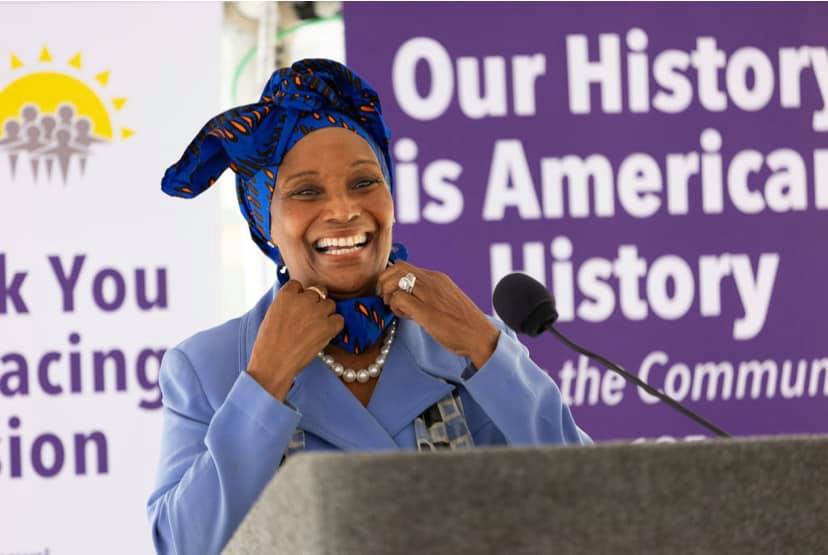 Westminster Settlement House
Constructed in 1893
The Westminster Settlement House, originally constructed in 1893 has been transformed into a community service facility offering programs and services to assist individuals with overcoming life obstacles.
Services include on site supportive services provided by BFNC staff, a certified senior adult day care program, a federally qualified healthcare center and physical therapy suite operated by the Community Health Center of Buffalo, Inc., an Evans Bank branch, a commercial kitchen, and beauty salon. In addition, there is a community outreach space. 
The original settlement house model offered an inhouse family type of service structure.  East Side immigrants and Buffalo residents impacted by the 1893 economic recession lived at the settlement house and received various services and training to help uplift them out of poverty.
"Today, the Settlement House model has been reimagined to meet residents where they are.  The Westminster Community House is a 'neighborhood house' that is open to provide an array of services to all in need to help them navigate a path from where they are to where they want to be," stated Chandra Redfern, Chief Executive Officer, Buffalo Federation of Neighborhood Centers, Inc.  "Although the community needs are great, we embrace the opportunities to reimagine service delivery with the assistance of community partners."
"Evans Bank is proud to be part of the Buffalo Federation of Neighborhood Centers' Westminster Commons development by providing funding for the initiative and by opening a branch in the Westminster Community House to serve the East Side of Buffalo," said David J. Nasca, President & Chief Executive Officer. "We are committed to working with our partners to generate more economic development in the area and to help residents become empowered through our Financial Fitness program. We congratulate BFNC on the opening of the Community House and look forward to a fruitful partnership which has a lasting positive impact on the community."
To view additional photos of the Oct. 15, 2021 Westminster Community House Grand Opening – by Ingphotography, please click on the following link: https://tinyurl.com/3asmx4v6
For more information on the Westminster Community House, visit: https://bfnc.org/westminster-community-house-update
Our Cheektowaga Location Providers
Main Hospital Number: 718-000-000


Admitting: 718-000-000
Billing: 718-000-000
Bone & Joint Center (Orthopedics): 718-000-000
Caregiver 24-Hour Hotline: 718-000-000
Case Management / Social Work: 718-000-000
Children's Hospital (Pediatrics): 718-000-000
Medical Records: 718-000-000
Patient Information: 718-000-000
Call: 718-000-000
24/7, RNs connect you with specialists
Doctor's Office to Hospital
Hospital to Hospital
All service lines accepted
Patient Concerns & Complaints
We are dedicated to providing quality health care to patients of all faiths and backgrounds. If you have a concern regarding the care received, we encourage you to report it to your attending physician, or you may contact our Patient Relations Department. 
One of our contact agents will make sure to record your concern and address it properly. Once we have investigated internally your case, we will contact you back for information and further agreements.